The Oriflame Giordani Gold perfume price in Pakistan Varies from PKR 1000 to PKR 10000. The price depends on the type of perfume you want to buy. The Giordani Gold Perfume is one of the best and most luxurious classic perfumes in Pakistan.
Affiliate Disclosure: This post may contain affiliate links. For more details, click here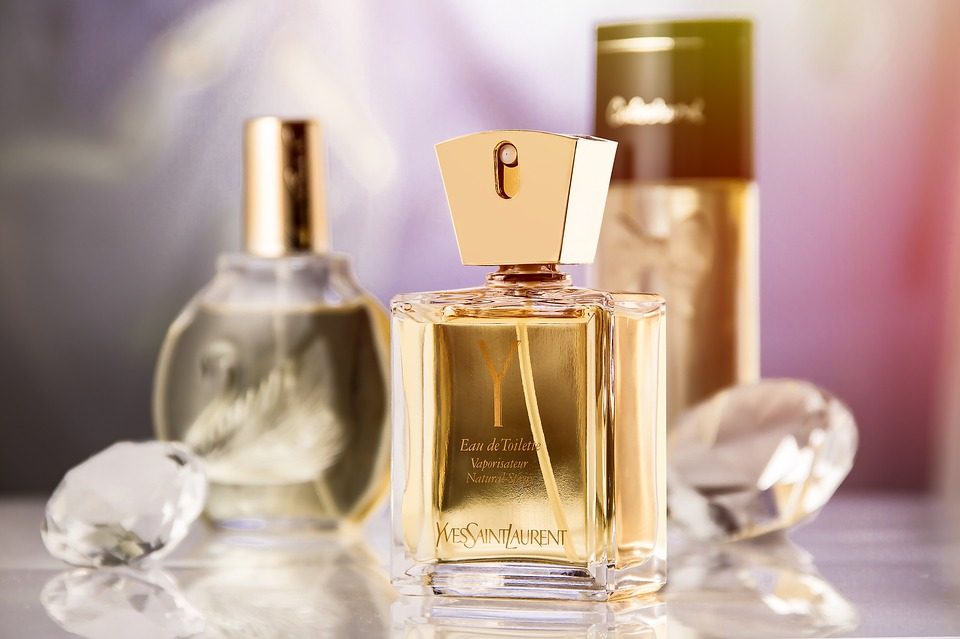 A luxury perfume is perhaps the ultimate finishing touch to any elegant outfit, mood, and occasion. A classic scent should be timeless and wearable but it's always a challenging task to find a good luxury perfume that supports your class and elegance. A valid reason is the size of the Perfume industry all around the world.
No matter if you are a man or woman, a Boy or Girl, when it comes to choosing a classic perfume that matches our luxury lifestyle, We all look at brands. That's why I am sharing a few Luxury Perfumes by Oriflame Sweden.
Other BEST and CHEAP Perfumes in Pakistan: Shalis Perfume, Royal Mirage Perfume
What is Giordani Gold Oriflame?
Giordani Gold is a signature brand of Oriflame Cosmetics and its been around for about 40 years. According to the Official Website, Giordani Gold offers different products including expensive Perfumes for men and women, the Best makeup Foundations, Mascaras, Lipstick, and a few more.
Our Focus in this post will be on the Giordani Gold perfume price in Pakistan. So let's get into the Products:
Giordani Gold Perfume Price in Pakistan:
Here is a list of The Oriflame Giordani Perfumes in Pakistan:
Perfume and Body spray For Elegant Ladies and Elite Girls:
GIORDANI GOLD Original Eau de Parfum: PKR 5100
MISS GIORDANI Eua de Parfum: PKR 4800
Oriflame GIORDANI GOLD Essenza Perfumed Body Spray: PKR 900
GRIORDANI GOLD Essenza Perfume: PKR 5200
For Classy and Elite Men:
GIORDANI GOLD Man Eua de Toilette: PKR 5200
Oriflame GIORDANI MAN Man Anti-perspirant Roll-On Deodorant: PKR 1000
Okay, so these are some of the products offered available in Pakistan. Now let's dive deep into the details. We'll review the lady's perfumes first as You know the Phrase "LADIES FIRST". 🙂
Miss Giordani Gold Perfume Price in Pakistan: Review
PRICE: PKR 4800
Stating With Miss Giordani perfume, This is truly an elite Perfume. The Miss Giordani Gold is specially designed for women who possess an elegant lifestyle. Wear this luxury perfume on a social occasion and people won't stop asking you" What are you wearing".
This perfume has premium floral woody notes alongside Oriflame's exclusive Orange Blossom Luxury Essenza®.
Ingredients: Click Here
Giordani Gold Original Eau de Parfum: Price and Review
Price: PKR 5100
Next we have another brilliant Perfume for women by Oriflame Sweden. This particular perfume is called the "Original Eau de Parfum". Featuring the same timeless scent, with its rich heart of orange blossom that radiates throughout the day, this iconic Eau de parfum truly captures the passion and vitality of the Giordani Gold woman.
With a beautifully crafted bottle, its captivating golden details and precision embossing evokes a scent of luxury and quality. A superb floral-white flower-woody Eau de parfum for the woman who lives passionately.
Giordani Gold Essenza Perfume and Body spray:
Perfume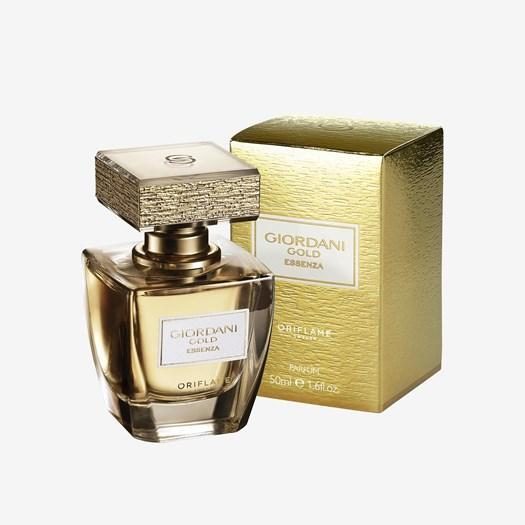 PRICE: 5200
The Giordani Gold Essenza Perfume is the latest perfume on the shelf of Oriflame Sweden. Truly a Class Apart, Delightfully floral and woody perfume that radiates luxury and beauty – just like life should be.
 GIORDANI GOLD Essenza Perfumed Body Spray:
PRICE: PKR 1000
Composed around Oriflame's exclusive Orange Blossom Luxury Essenza note, radiant Giordani Gold Essenza Parfum, in perfumed body spray, evokes true luxury, its cap dressed in real gold leaf to its highly concentrated and diffusive fragrance. A premium floral woody parfum that inspires beautiful living.
Giordani Gold Perfume Price in Pakistan: Perfume for Men
Giordani Gold Men Eua de Toilette: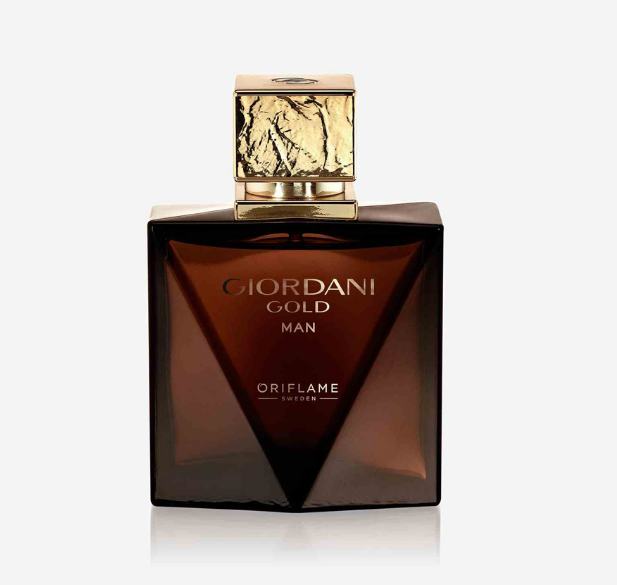 PRICE: 5200
 This luxury perfume is one of my Favorites. Giordani Gold Man perfume by Oriflame is a Woody Floral Musk fragrance for males. Giordani Gold Man was introduced in the year 2016. The scent's designer is Nathalie Feisthauer. The top notes include Black Pepper, Cardamom, Mandarin Orange, Italian Lemon, and Petitgrain Paraguay Middle notes include Absinthe, Jasmine, and Neroli and the base notes include Haitian Vetiver, Sandalwood, Amber, and Musk.
Other Luxury and Expensive Perfume Price in Pakistan:
Here are the 5 best alternatives to the Giordani Gold Perfumes.
Shalis Perfume:
James Martin is a passionate writer and the founder of OnTimeMagazines & EastLifePro. He loves to write principally about technology trends. He loves to share his opinion on what's happening in tech around the world.